https://www.grinding.ch/en/
UNITED GRINDING
Better batteries for the climate
Batteries for electric vehicles are the key technology for climate-friendly mobility. Northvolt, with the largest battery factory in Europe, specializes in the sustainable production of these batteries. The UNITED GRINDING Group is supporting the company in Sweden with technology.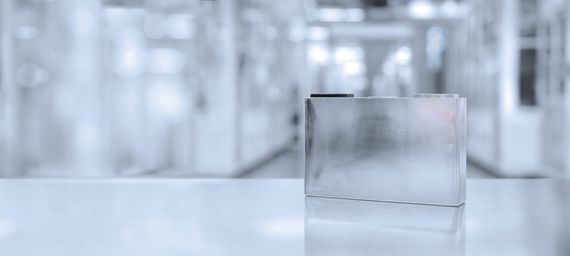 ON AN ICY WINTER DAY two large trucks trundle along the snow-covered streets of Skellefteå in northern Sweden. Just a few hundred kilometers south of the Arctic Circle, there is only a few hours of sun a day and the long winter nights are sometimes illuminated by the glow of the Northern Lights. The trucks have come from the south, from the headquarters of BLOHM JUNG in the Hanseatic City of Hamburg, Germany. And they have a precious cargo on board. The two modern grinding machines, each weighing over seven tons, are equipped with the latest technology from UNITED GRINDING, including C.O.R.E., the revolutionary hardware and software architecture.
They have been configured and customized especially for the customer here in Skellefteå. Northvolt is one of the leading companies in the production of environmentally friendly lithium-ion batteries for electric vehicles. The special thing about Northvolt batteries is that not only can they store clean energy, but their method of production is also particularly eco-friendly. Northvolt's goal is to manufacture batteries with a carbon footprint that is 80 percent lower than that of batteries produced using fossil energy.
Efficient use of resources thanks to recycling
This can only succeed because the electricity for production comes from renewable sources and important raw materials are also recovered by recycling used batteries. The aim of Northvolt's Revolt campaign is to recover at least half of its raw materials through recycling by 2030. To this end, they opened the largest electric car battery recycling plant in Europe in May 2022 working in collaboration with the energy company Hydro. The plant is located in Fredrikstad, Norway. Major car manufacturers, such as Volkswagen, BMW and Volvo, are already working with them.
And BLOHM JUNG is now also making a major contribution to Northvolt's production of sustainable and environmentally friendly batteries. The two machines will complete the state-of-the-art machine hall at the Skellefteå "Northvolt Ett Gigafactory", which was still a construction site around a year ago. The Swedes approached the Hamburg-based company with a particularly demanding assignment in 2021. BLOHM JUNG immediately started work on developing the custom machines.
The high quality of UNITED GRINDING's systems, regular communication and excellent technical services all guarantee high customer satisfaction in Skellefteå. And as Northvolt is currently expanding its production capacity considerably, there are already talks about ordering additional machines – and soon more trucks could be on their way from Hamburg.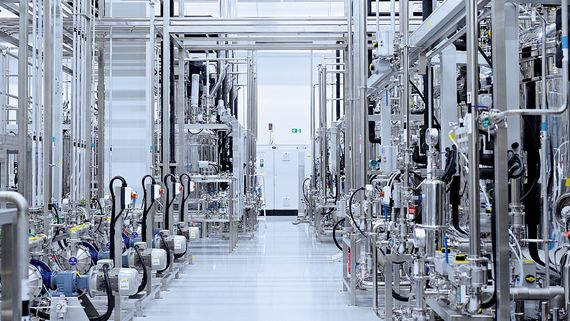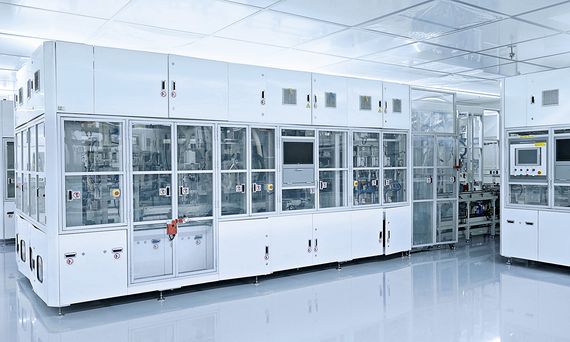 « BLOHM JUNG MAKES AN IMPORTANT CONTRIBUTION AT NORTHVOLT FOR THE PRODUCTION OF SUSTAINABLE BATTERIES »