Your connection to the future
Connected machines are a basic prerequisite for the use of digital products. Interfaces for our machine tools are available in various international standards. This enables safe and easy integration into your production environment.

OPC UA (Unified Architecture) is an industrial data exchange standard that combines simplicity and security. It enables cross-operating system data exchange between products from different manufacturers via the machine's Ethernet interface. However, OPC UA only defines the transport and safety mechanism. The structure and semantics of the data must be defined separately.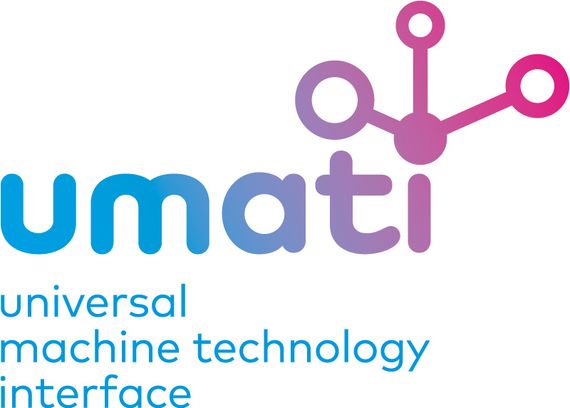 umati (universal machine technology interface) is a community of machine tool and system manufacturers and their customers, established for the distribution and use of open interface standards based on OPC UA.
umati facilitates communication of machines and systems with each other and integration into customer and user-specific IT ecosystems – simply, seamlessly, and securely.
UNITED GRINDING is an active player in the umati core group and continues to drive it forward with other leading machine manufacturers – because global standards are an important prerequisite for digital transformation.
The functionality for working with the OPC UA interface is flexibly structured at UNITED GRINDING. Depending on your needs, additional signals can be made available on the OPC UA server beyond umati Basic. For example:
umati alarm & alerts: Warning and error messages currently present on the machine
UNITED GRINDING data set: Standardized technology-specific UNITED GRINDING data
Customer-specific: Customer-specific data that requires prior clarification with the customer in terms of feasibility and effort
This flexibility ensures that machines from our group can be integrated simply and securely into the digital factory environment.

By customer request, UNITED GRINDING offers an MT Connect interface.
MT Connect is a standardized XML-based unidirectional protocol for machine data collection. The provided data points correspond in essence to umati Basic and the UNITED GRINDING data set. Depending on the requirements and after consultation with you, additional data points can also be transmitted.