Remote Service – your digital helpline
With Remote Service we offer a comprehensive solution for ideal support of your machines. This includes prioritization of the request based on urgency and service level, customer and machine data, as well as a description of the problem. Secure Internet connections open a path to expert support with just one click – without any travel times. With Remote Service you will increase the efficiency of your production.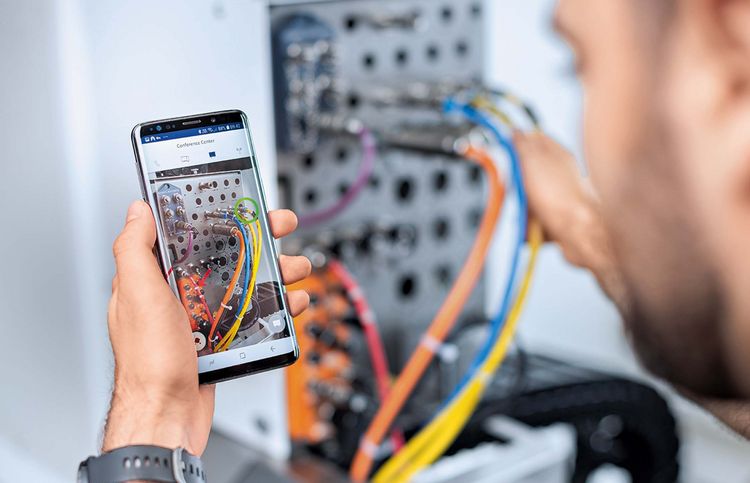 Characteristics
Service Request (with automated log files) transmits customer and machine data as well as a description of the problem
Remote machine access
HMI and PLC remote access
File transfer
Overview of the service workflow
Service archive in system file (all Service Requests saved transparently)
Integrated machine documentation and relevant documents
Conference Center for digital collaboration on a remote service case
TüV IT-certified secure connection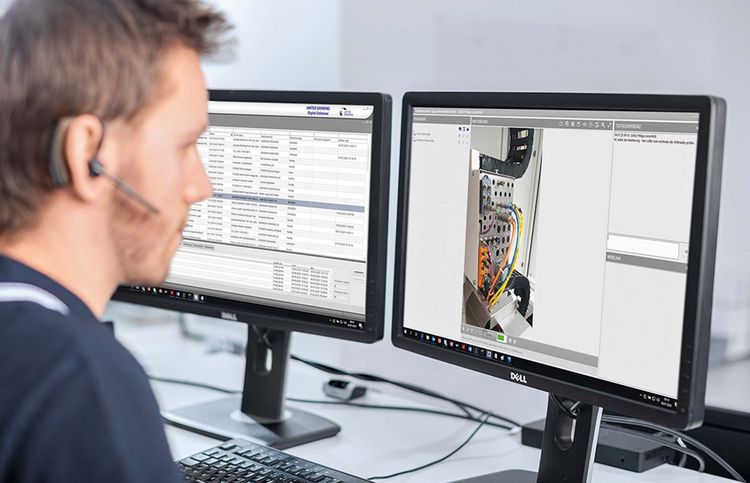 Advantages
Help is just a push of a button away: Regardless of time and place, simple and straightforward Service Request for direct assistance
Increased availability of your system by minimizing downtimes, time savings for you as the user, because all necessary machine information and log files – for our Customer Care employees – are sent automatically with the Service Request
Remote analysis and debugging by service experts
Service Requests can be triggered via the Customer Cockpit or via the Digital Solutions app
Minimize time-consuming and costly breakdowns or downtimes with UNITED GRINDING Remote Service. Quick, system-specific support from specialists is more important today than ever: Complex systems and increasing cost pressure require optimized availability and quick service
Modern communication with direct connection to machine and operator. The Conference Center offers a contact platform between our Customer Care technicians and your machine operators should a need for support arise. The Conference Center is available in the Customer Cockpit or in our Conference Center app. For machines with C.O.R.E. technology, this functionality is also directly on the C.O.R.E. panel.
Features include text, video, and voice chat. It also contains a whiteboard for exchanging technical information about the affected machine. Our Customer Care technicians can draw suggested remedial steps directly onto the photos provided by the machine operator and provide graphic support for work steps.