Typical Grinding Errors – And How to Eliminate Them.
It even happens to experienced users from time to time: the surface of the parts produced on the cylindrical grinding machine is not uniform and does not have a silky gloss finish. We describe typical errors that can occur during external cylindrical grinding and explain how they can be eliminated.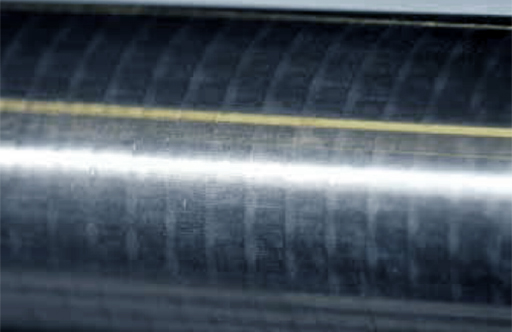 A thread pattern on the workpiece surface, the pitch corresponds to the table feed
The cutting surface of the grinding wheel is not parallel with the longitudinal table movements. The dressing tool heats up or wears during dressing. Check the wear of the dressing tool and make sure it is cooled.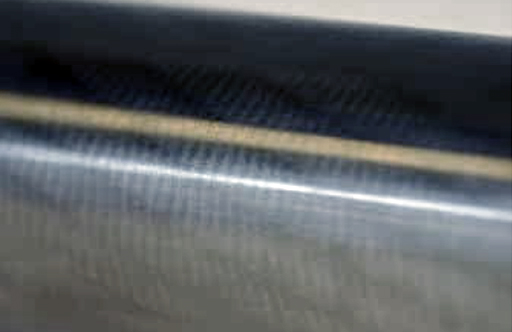 Angular marks, a screw pattern, or a regular pattern on the workpiece surface, in many cases visible only in certain light conditions.
A spiral, non-circular wheel, generated by a faulty dressing process, that copies the error onto the workpiece. Dress the grinding wheel in one direction only, potentially reduce the dressing feed.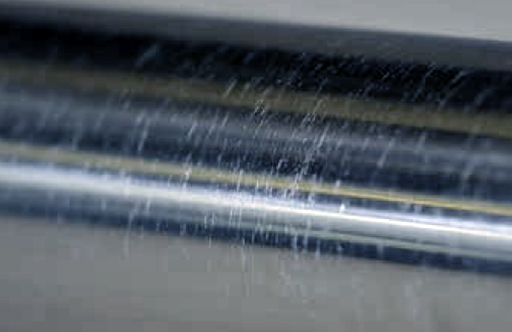 Grinding commas, the essentially clean workpiece surface has irregularly distributed, short, comma-shaped scratches.
Particles floating in the coolant are pressed through the contact zone, thus scratching the surface. Check the coolant filtering process and make sure you regularly clean the grinding wheel guard.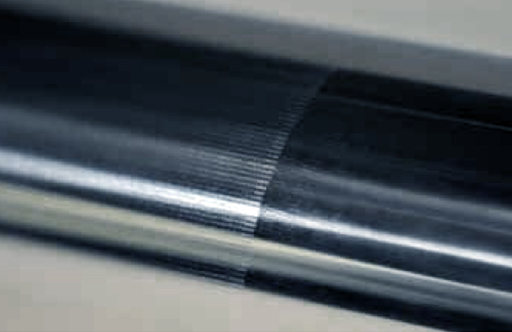 Chatter marks, marks parallel to the workpiece axis distributed over the entire circumference or partial circumference of the part.
After the wheel is stopped, run it without coolant to spin-off excessive coolant out of the wheel, check wheel balance and correct if necessary. Use a steady rest to support workpieces that are not inherently rigid. Check the speed ratio Vr/Vs (dresser speed/wheel speed), it must not exceed 60.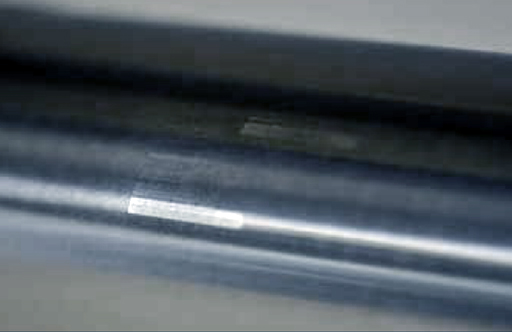 Flat spots, marks scattered across the entire periphery or part of the periphery, parallel to the workpiece axis.
Vibrations caused by a disturbance source (coolant lubrication pumps, fans, stamping presses, forklifts) within or outside the machine. Determine and eliminate the disturbance source or isolate the vibrations (e.g. balancing a pump or a fan).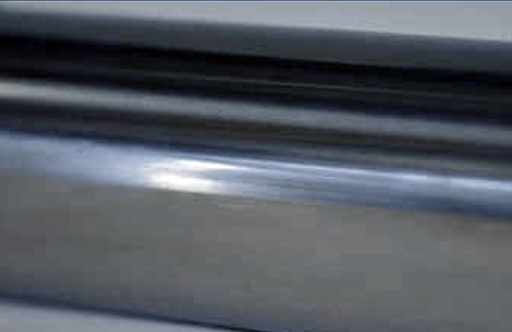 Dull wheel, mirror-like finish and / or remaining unevenness from the pre-machining process.
The wheel has been dressed too finely, has become clogged or the wheel grit is too fine. Dress wheel with increased dressing feed. Dress several times to eliminate clogged pores in the grinding wheel. Check dressing tool and replace if necessary, use a coarser grinding wheel.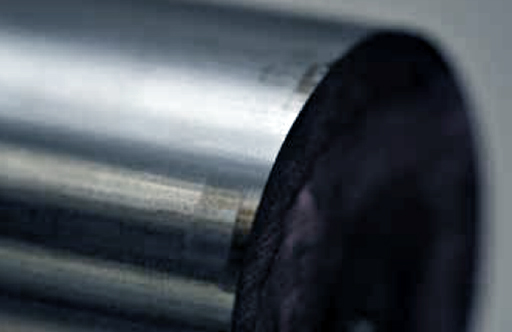 Burn marks, a visible spiral or yellow or brown discoloration in some areas on the surface.
Overheating of the surface during the grinding process, as a result, crack formation under dynamic stress is possible. Check and correct dressing feed and speed ratio qs (wheel to part). Improve coolant supply, potentially use coolant with higher mineral oil content. Use a softer grade or a more open-pore grinding wheel.
These few examples demonstrate how a visual analysis of the ground workpiece surface can quickly eliminate a faulty grinding result.
Keen to find out more details? The UNITED GRINDING experts are happy to help!