https://www.grinding.ch/en/
UNITED GRINDING
Fiscal year 2022 – Fritz Studer AG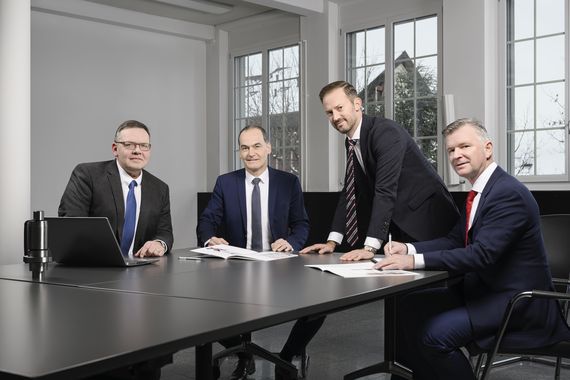 More than 60 journalists from around 20 countries attended the press conference at the STUDER-headquarters in Thun/Steffisburg.
At this year's press conference of Fritz Studer AG, CEO Jens Bleher welcomes the press representatives to a historic site: "Exactly 111 years ago, Fritz Studer founded his company here in Steffisburg. Since then, the pioneer in cylindrical grinding has presented countless technological innovations—a long tradition that that is our obligation for the future." We are therefore particularly pleased that STUDER succeeded in continuing its growth course in 2022 and significantly increase sales. Bleher is thus also very positive about the outlook for 2023: "After a remarkable final spurt at the end of the year, STUDER started 2023 in full momentum, with a large order backlog."
Positive development of the order situation
"Overall, it was the third-best year in our company history in order intake," says CSO Sandro Bottazzo. Êxpectations were exceeded by far in all sales regions. Some countries, such as Turkey, even recorded the highest order intake in company history. As a global manufacturer of high-precision grinding machines, STUDER is active worldwide. "All in all, in 2022, we once again succeeded in expanding our position in the most important markets in the world and increasing our market share," summarized Bottazzo.
In 2022, almost all markets showed growth in orders. New customers were responsible for 37 percent of the orders. Furthermore, December was the second-best individual month in our history. The Aerospace and Energy segments significantly contributed to this positive development. The Tooling, Die and Mold, and Machine Manufacturing segments remained stable at a very high level. The Precision Engineering segment with the small and medium-sized supplier companies and contract manufacturers remains our largest individual segment. In the Automotive sector on the other hand, there was a decline, which specifically affected demand for production machines. "However, our good positioning and broad portfolio are helping us greatly," emphasizes Bottazzo.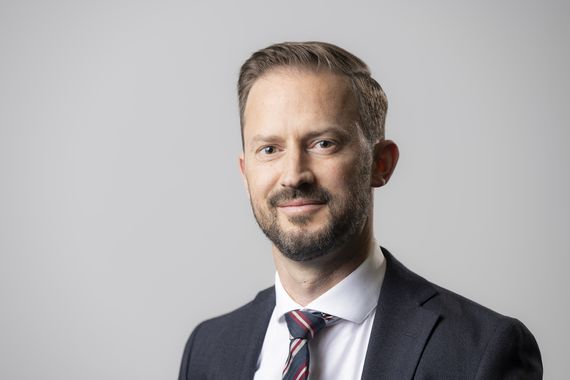 Broad portfolio as key to success
A broad portfolio that can fulfill a wide variety of customer requirements is both our trademark and an important pillar for STUDER's success. In the 2022 business year, universal and internal cylindrical grinding machines showed a positive trend, in both the standard and system business. The bestseller among the STUDER machines was once again the versatile S33 CNC universal cylindrical grinding machine, which is capable of producing small and large workpieces in both single and series production. Other machines that sold very well were the favorit, the S31, and the S41. In the sales of internal cylindrical grinding machines, STUDER achieved its second-best annual result ever. Another area that reached a record high was the WireDress® technology, which enables the precise dressing of metal-bonded grinding wheels possible and thus boosts productivity to extremely high levels.
Customer Care with record sales
Bottazzo has more good news from the area of customer care. Here STUDER achieved a new revenue record in 2022. "All business areas did very well, with service, maintenance, and individual business all setting new records. In overhauling, it was the second-best year in our company history," he says. Because of good business development, STUDER has further expanded its service organization. Customers thus profit from even better availability and faster problem-solving. Additionally, numerous business processes have been digitized and optimized. "We will continue to grow our Customer Care to provide even better performance and to be closer to our customers," announced Bottazzo
« In 2022, we presented an innovation at almost every large trade show. »
Daniel Huber, CTO
Development of numerous new products
The 2022 business year also brought numerous new developments and an expanded product range. "With our product offensive, innovative, and application-specific solutions, we can even better address the needs of our customers," says Daniel Huber, CTO at STUDER. On the China market, on the one hand, the new generation of the well-proved KC33 CNC universal cylindrical grinding machine, was presented. On the other hand, with the ecoGrinder, Chinese customers now have an economical entry-level solution available—and it has already found numerous buyers. "In 2022, we presented an innovation at almost every large trade show," says Huber. This includes the S36 production machine at GrindingHub in Stuttgart. It closes a gap in the portfolio between the S11 and S22 and is particularly well-suited to applications and components in the field of electromobility. Now the S36 is also available with an innovative energy monitoring concept. Or there's the new S100 that was presented at the BIMU in Milan, a perfect entry-level option in the field of CNC universal internal cylindrical grinding machines.
More machines with C.O.R.E.
The revolutionary and cross-brand hardware and software architecture of the UNITED GRINDING Group can also be found on an ever-increasing number of machines. C.O.R.E. offers smart networking of several machines, freely configurable and user-friendly operation, and latest generation contact sensors. C.O.R.E. also features a modern, large-scale multitouch display with intuitive operation and numerous visualization options for more efficient production. In 2022, STUDER was already able to convert four machine types to C.O.R.E. and will continue the rollout on the internal cylindrical grinding machines in the coming year. "Only manufacturers that offer intelligent machines with intuitive operation, digital assistance, and monitoring systems, automation options, as well as efficient process management will be successful in the future," says Huber.
Challenges in the supply chains
The supply chain situation remains an important topic in 2022. CEO Jens Bleher notes: "Despite the tense situation in the procurement markets, our Operations team and Engineering jointly succeeded in producing reliably and continued to provide very competitive and reliable delivery times." COO Stephan Stoll explains: "Our strategy of keeping our production resources at a stable level even during difficult phases was as much part of this success as the long-term partnerships we have enjoyed with our supplier base." STUDER also profited from the risk-based supply chain approach that it has been following for several years to minimize single-source dependencies wherever possible. Here, another success factor was the close collaboration between Engineering and Purchasing, who were able to evaluate alternative components well in time when bottlenecks seemed imminent.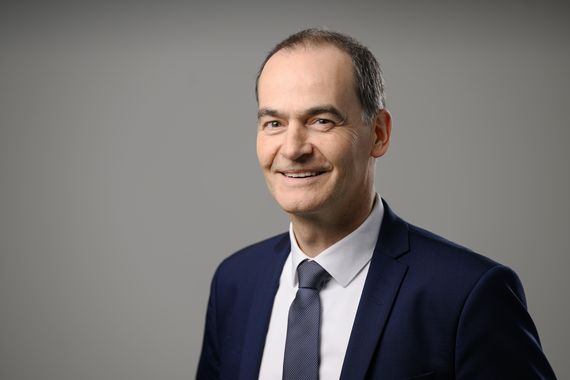 Regular and systematic investments in all areas of the company are part of STUDER's company philosophy. "We are convinced that this will keep our locations competitive and that Studer machines 'Made in Switzerland' will have a strong foothold on the world market in the long term," explains Stoll. Following the redesign and modernization of assembly, the focus was on manufacturing over the past few years. In 2022, several projects contributed to ensuring that the production resources remain state-of-the-art, with a special focus on automation and digitization. In the coming year, spindle shaft production will be renewed and expanded, and the warehouse and logistics infrastructure comprehensively modernized by 2025.
« Modern workstations and top-level vocational training ensure that we remain attractive as an employer and can recruit the best talents and top employees, even in times with a shortage of skilled labor »
Stephan Stoll, COO
Training and attractive career changes
Vocational training and career opportunities can also be improved through investments. "Modern workstations and top-level vocational training ensure that we remain attractive as an employer and can recruit the best talents and top employees, even in times with a shortage of skilled labor," says Stoll.
STUDER provides in-house vocational training to qualify its skilled workers and offers them attractive career and professional development opportunities. CEO Jens Bleher emphasizes the importance of well-trained employees for a technology company: "STUDER kept its vocational training program running fully at all times." Trainees account for more than 11 percent of the workforce. "We take this into account by investing in the latest generation of CNC machines for the training workshop, as we also did in previous years."
The management was also particularly pleased about the successes at the World Skills competitions. After winning the gold medal at the SwissSkills and the silver medal at the EuroSkills competition, polymechanic Gil Beutler crowned his excellent performance with a bronze medal at the WorldSkills in Canada. CEO Jens Bleher: "We are very happy about Gil's successes and view his top placements on an international level as a confirmation of the consistently excellent work of our entire vocational training team over many years."
The seventh edition of the "Fritz Studer Award"
The "Fritz Studer Award" is another way the company promotes the best talents and innovative ideas. The research award comes with a prize of CHF 10,000 and will be hosted for the seventh time this year. It is aimed at students of European universities and technical colleges. Submissions are invited from areas such as: innovative machine concepts, digital solutions for supporting the grinding process, or alternative materials. and Participants can enter either their individual work or team projects.